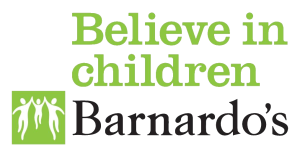 At The Florist Bristol our team strongly believe in the power of children, which is why we are proudly dedicating this September to celebrating our partnership with Barnardo's. Our special partnership with Barnardo's sees our teams doing amazing things all through the year to support bright futures for young people in the UK.  
Barnardo's believe that all children should be safe from harm and that no child should ever be turned away. They work to ensure that families in crisis are supported, children are protected and young people have a solid grounding for the future. The diverse amount of help and support that Barnardo's offer to both children and their families is sensational. 
Fundraising, and events are a big part of our partnership directly helping to fund local Barnardo's services in Bristol. But we are also truly passionate about sharing the amazing and unique skills that our teams have. Giving time and experience we hope has had just as much of an impact.
So please join us and Believe with The Florist this September! We have selected 3 of our most popular drinks to include a 50p donation for Barnardo's. We will also be including a discretionary £1 on every bill in our restaurants throughout the month.  All money raised this month with be donated directly to our local Barnardo's centre in Bristol to support children in our community. 
We'd like to thank you for taking the time to explore and find out more about our "Believe with The Florist" campaign. Visit the Barnardo's website if you would like to find out more about the amazing work that Barnardo's do https://www.barnardos.org.uk/ 
We can't wait for you to join us and see how green you will go this month. Share your pictures with us #LetsGetGreen #HowGreenWillYouGo

THE NEWSLETTER
Peruse seasonal ideas, news and promotions hand-selected by our florist.