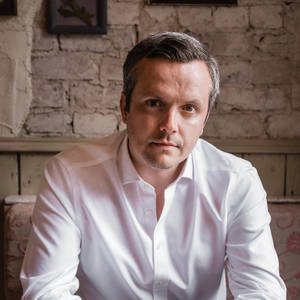 Chris Hill
Chris Hill is the CEO of The Florist and six other concepts under New World Trading Company (including The Botanist, The Trading House, The Canal House, The Club House, The Oast House and The Smugglers Cove)...  
Chris spent 10 years blossoming his career while absorbing every aspects of the hospitality industry, in order to become an expert and  eventually lead The New World Trading Company and became CEO in 2013.   
Chris completed a Private Equity backed MBO in 2016 and has since grown NWTC to 20+ sites across the UK with many more to come. His voyage has made NWTC one of the fastest growing businesses in the UK and widely recognised for its innovation and employee culture. Chris has navigated his business by developing like-minded people who share his values, and those of the NWTC team.  
Named in the NRB Top 50 list, awarded a Catey in 2017, recognised as the Rising Star at 2015 RROTY Awards, and named 2018 Trailblazer of the year, Chris is a proud CEO, doting husband and father… and a frustrated Everton fan.
The Florist charms guests with its beautiful decor, fragrant cocktails, floral embelished bars, hand painted art work and culinary delights to create a complete sensory experience.

THE NEWSLETTER
Peruse seasonal ideas, news and promotions hand-selected by our florist.