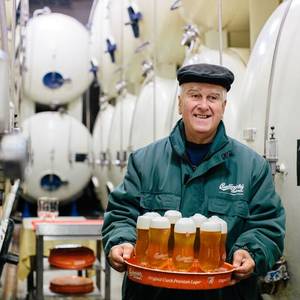 The Florist ships brewery-fresh Budweiser Budvar Tank Beer weekly from the Budvar brewery cellars in Budweis, Czech Republic, and delivers it straight to your glass!
Budvar's unique unpasteurised full-flavour 'Tankové Pivo' tank beer is matured for 90 days, remaining fresh as it's delivered in temperature-controlled tanks that are airtight. Using whole cone Saaz hops, a single malt and ice age soft water, no shortcuts are taken with Budvar Tankové Pivo, which takes 102 days to get to your glass from the start of the brewing process
This pale Czech lager is super-smooth with louder flavours due to being unpasteurised. 

THE NEWSLETTER
Peruse seasonal ideas, news and promotions hand-selected by our florist.