THE FLORIST GIFT CARDS
GIFT CARDS
A gift for an upcoming birthday, anniversary, graduation or simply a way to say "thank you" - no matter what the occasion, our gift cards are perfect for those who love good food, good drinks and good times!
Gift cards can be purchased as e-gifts sent via email or physical cards sent via Royal Mail.
Emails are sent instantly (if you would like to send at a later date you can send it to yourself first and forward it to the recipient anytime in the future). Postal options are standard "1st class" (usually arrive 2-5 working days from ordering) or "signed for" (usually arrives 1-2 working days from ordering).
Pre-loaded with your required amount (minimum £10) and a personalised message, this versatile gift is ready to be redeemed against food, drink and masterclasses at The Florist.
To purchase a gift card, simply click below.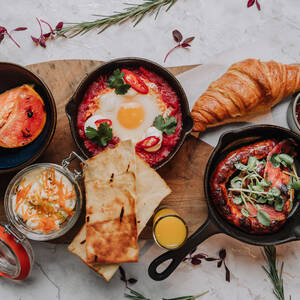 BOTTOMLESS BRUNCH EXPERIENCE
We also sell "bottomless brunch" gift experiences. To find out more or make a purchase, click below:

THE NEWSLETTER
Peruse seasonal ideas, news and promotions hand-selected by our florist.