04
October 23rd, 2019
Stuck for gift ideas? We got you. Don't panic - we've done the leg work for you and compiled a list of the best Christmas present ideas for the wonderfully unique.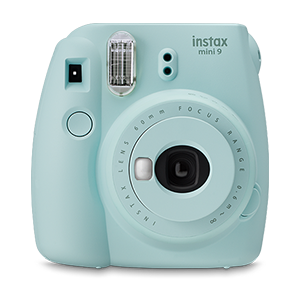 Fujifilm Instax Mini Camera
For those with a keen interest in photography, the Fujifilm Instax Mini Camera is the perfect Christmas gift. This sweet little device takes beautiful photos and prints them instantly – retro, but amazing. It's also small enough to slip into a handbag so your lucky friend will always be ready to snap a picture, whatever the occasion. It's as easy to use as your average smartphone camera, so even those who aren't especially tech savvy will appreciate this retro gift and its cool features.
Spreadable Gin & Tonic Marmalade
You read that right! The ultimate stocking filler for any gin-lover, and it won't break the bank either. Gin and Tonic Marmalade is a culinary delight from The Proper Marmalade Company, a popular condiments brand favoured by many TV chefs which specialises in wacky spreadable flavours. Whilst it does contain real gin, all the alcohol has been cooked off making it the perfect spread for morning toast, or apparently to accompany a cucumber sandwich – each to their own!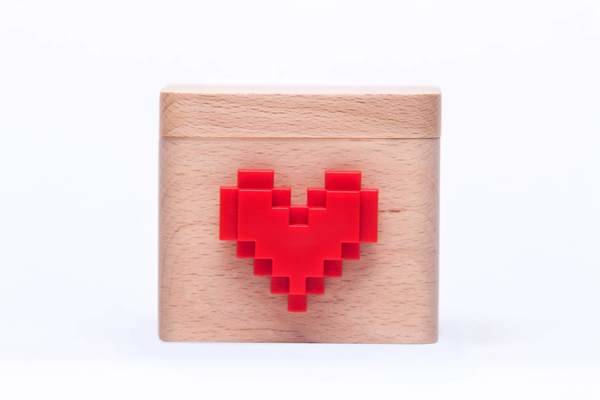 Lovebox Spinning Heart Messenger
The Lovebox Spinning Heart Messenger will be a huge hit for lovers of cheese and is a very unique way of sending a love message to your other half. Send a personalised heartfelt message from anywhere in the world via a user-friendly app which makes the heart on the front of the box spin, alerting the receipt that they have a message waiting for them. A tasteful gift for the couple who picture themselves as the modern-day Romeo and Juliet.
Smart Garden 3
If you know someone into gardening and keeping up with the latest innovations, the Smart Garden 3 is a present guaranteed to win favours. This clever piece of kit will keep plants looking fresh and fabulous all year round with little effort required. With special LED grow lights and Smart Soil inspired by NASA, the Smart Garden 3 automatically ensures the plants have enough water, light and nutrients at all times. This gadget of the future is a great novelty gift for any avid gardeners who are too busy to nurture their own plant-babies. It even comes with three complimentary basil plant capsules so your green-fingered friend can start growing straight away!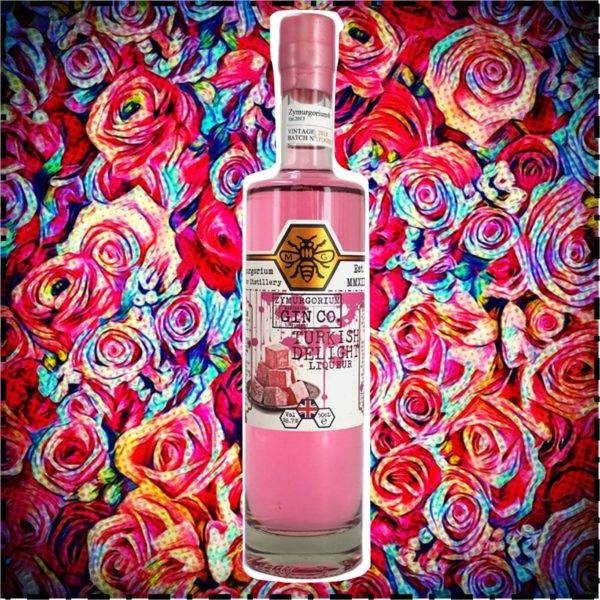 Turkish Delight Gin Liquor
Experimental Mancunian distillery Zymurgorium have created an unconventional Turkish Delight flavoured gin liquor which is a fantastic novelty gift for anyone with a sweet tooth. With floral note of rose petals and light juniper, it'll be a surprise if this beautifully fragrant and festive present lasts longer than Christmas Day. This festive-themed take on the traditional spirit is one of many quirky flavours offered by the Zymurgorium brand, so feel free to browse through their product line if Turkish Delight isn't to your friend's fancy.
Spider Catcher
Super simple yet brilliantly ingenious, the Spider Catcher is a great gift for anyone who jumps a mile when they see the eight-legged critter. Long enough to reach even the most awkward places such as those pesky hard to reach corners and high ceilings, your arachnophobic pal will be eternally grateful to have this handy gadget by her side. Fear not, it's completely harmless to all creepy crawlies and can also be used to capture any type of insect including wasps and bees, it's even gentle enough to safely catch moths and butterflies. A really fun and useful gift idea which is extremely easy to use and doesn't even require batteries – brilliant!
I'm Absolutely Fine! A Manual for Imperfect Women
The Midults, a group of middle-aged women who are columnists and bloggers for the Telegraph, have written a brilliant book to perfectly summarise the reality of being a grown-up woman appropriately titled 'I'm Absolutely Fine! A Manual for Imperfect Women'. This would be an excellent gift choice for an office Secret Santa or a laugh-out-loud stocking filler for any woman reaching her midlife years. Hilarious and completely relatable, this book will speak straight to her soul.
Soundasleep Bluetooth Speaker Pillow
Another great gadget that will go down well at Christmas time, especially with a loved one who struggles to sleep, is the Soundasleep Bluetooth Speaker Pillow. Equipped with a micro USB charging cable, it only requires a few hours to fully charge before it's ready to send your recipient to sleep with the soothing sounds of their favourite music or podcast. Give the gift of premium comfort combined with the latest in technology advancement; all they need to do is connect the pillow to their smartphone via the magic technology of Bluetooth and voilà!
Audible subscription
It's no secret that physical books are quickly becoming a thing of the past. Last Christmas was all about the Kindle, and even though they are a great alternative to the traditional paperback, why not look at an Audible subscription instead. Audible is the world's largest producer of spoken audio entertainment, so get into her good books (get it?) this year by purchasing a subscription enabling her to enjoy some of her favourite authors and titles whilst on the go. With over 200,000 titles to choose from, including radio and TV programs, best-selling digital audiobooks and popular magazines and newspapers, this is a great gift for those with a lengthy commute.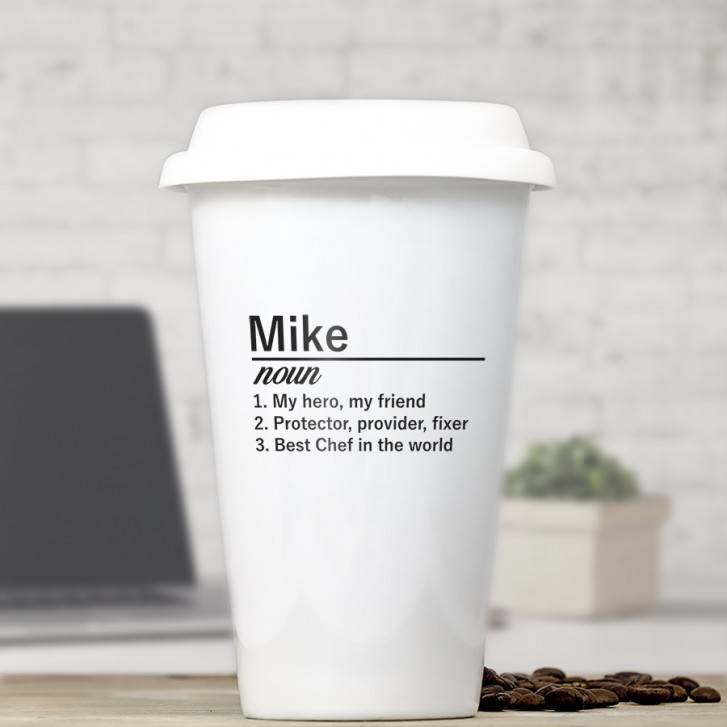 Personalised Definition Ceramic Travel Mug
How would you define that special friend, family member or partner, in your life? You can let them know with a Personalised Definition Ceramic Travel Mug, a completely unique gift that will not only keep their favourite hot beverage warm but will also show them exactly what they mean to you each time they use it. That's if you want to write something sweet, but there's nothing stopping you from writing what you really think! It's the perfect Christmas gift for someone always on the go.
Cocktail Bath Melts
This lovely collection of cocktail fragranced bath melts compromises of four gorgeous scents named after their popular counterparts - Strawberry Daiquiri, Pina Colada, Gin and lime and Mango Mojito. With all contents made from natural ingredients and free from preservatives, these Cocktail Bath Melts are the ideal accompaniment for those who like to unwind with after a busy evening, and a gorgeous gift to unwrap on Christmas day.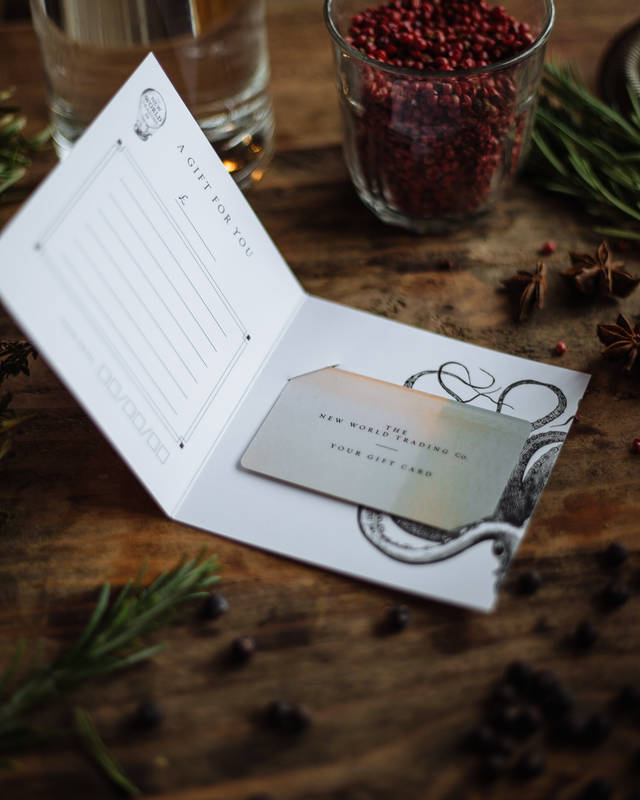 The Florist Gift Card
If you want to send her on girly day out or a weekend away with friends, a gift card for The Florist is a thoughtful Christmas present that will add to her city break experience. With three fabulous venues located across the country in some of the UK's top cities - Bristol, Watford and Liverpool - your special someone will have an excellent choice of where they'd like to spend their gift card. Each one of our floral wonderlands offer a sensory world of cocktails and delicious Christmas menus that will make her Christmas 2019 unforgettable.

THE NEWSLETTER
Peruse seasonal ideas, news and promotions hand-selected by our florist.