04
January 1st, 2020
On Instagram, the #liveyourbestlife hashtag has more than 2,443,894 posts of people making plans, sharing experiences and living life to the fullest. This hashtag is set to grow, and we're here to help you be bold and bloom in 2020.
The most important word in the phrase "Live your best life" is "your."
For us, living your best life in 2020 is all about taking time for yourself (feeling revived), planning for the year ahead, trying new things and making memories with friends, family and colleagues.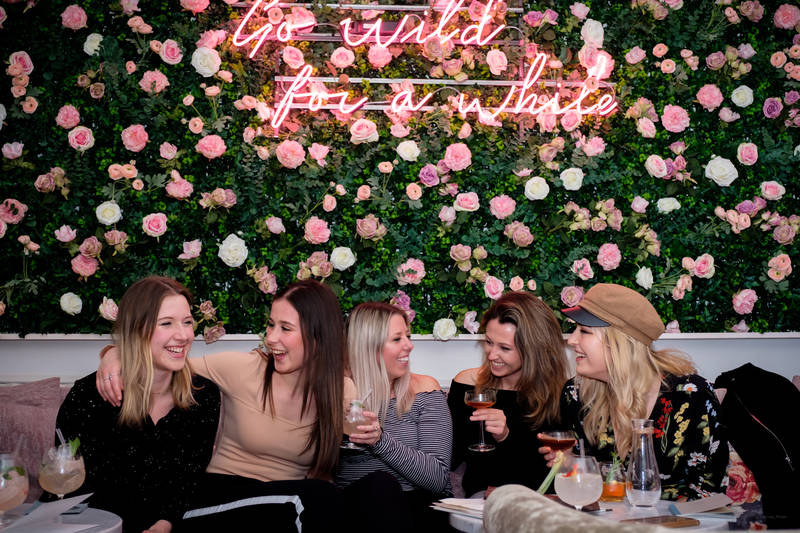 Take time to revive and thrive
What do you need to do to live your best life? Set those 2020 goals to do some of what revives you and makes you thrive. Life dramas ruining your week? Make time for weekend fun and laughter with friends and family. Dining al desko getting you down? Get out of the office with your work colleagues for a light lunch. Need a new challenge? Take a masterclass and learn a skill — everything is within your control. 
Looking for a place to revive, thrive and make new plans in 2020? We've got you covered!
The Florist is the perfect place to take some time out from the mundane things in life. Here's how...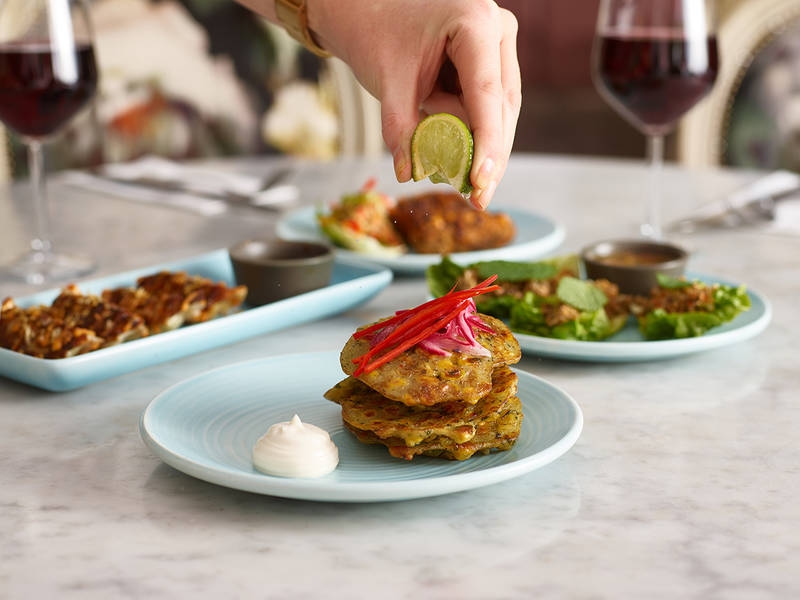 Try something new
Sitting alongside our Asian-inspired food menu, The Florist presents our Vegan Vision menu. Even if you don't follow a Vegan or Plant-based diet, our dishes will make you seriously excited about trying something new. 
Dishes include our Sri Lankan beetroot curry (with a kick!), sweetcorn fritters (pictured above) and the naughty-but-nice banana and peanut butter samosas. 
New experiences...
Does your 'best life' goals include starting your own business, or mastering a new skill? We hold a whole host of lifestyle events and masterclasses throughout the year.
From business pop-ups, wellbeing events, to floristry workshops - there's always something going on at The Florist. Check out the location events pages or social channels for more info. 
This is your year to flourish!
Your best life starts at The Florist...
In 2020, appreciate the things you do have, and surround yourself with people that bring out the best in you.
Our happiest moments are those are made special because they're shared with others. Take the time to make plans for weekend drinks with friends, laid-back Sunday roasts with family and mid-week work lunches with colleagues.
Whatever your plans, time spent at The Florist is an experience to be shared and enjoyed. Plus, our food and cocktail menus were created with 'sharing' in mind for you to sip and savour the best times together!
Book Now to live your best life at The Florist to enjoy modern dining, vibrant cocktails and all things floral.
To book those plans, click below and select your nearest location.

THE NEWSLETTER
Peruse seasonal ideas, news and promotions hand-selected by our florist.