04
February 8th, 2019
Sunday mornings require multiple snooze alarms, espresso shots, and a whole stick of concealer - but what if we could finally slay Sunday by following a few simple life hacks.
Stick with us, we have the secret to setting the tone for a kick-ass Sunday and positive vibes for the week ahead. Read on...
The Sunday Morning Mantra
Before you reach for the snooze button or apply the next layer of concealer, take a deep breath and start your day with a positive mantra.
We're not talking full-on meditation here, just a little dose of self-love. Here's our spill of motivational mantras. Go ahead, borrow them. Chant them out loud and live by them. 
Swap 'I'm gonna stay in bed' for, "I deserve some me time"
Instead of, 'Sundays should come with a pause button' try, "Let new adventures begin"
Switch off from social and say, "I will not compare myself to strangers on Instagram"
If all else fails, go for… "I have to power to accomplish anything today"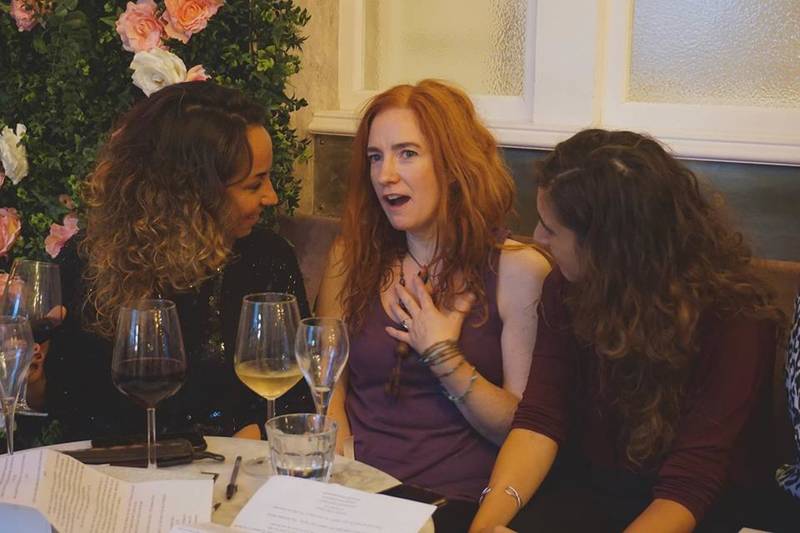 Someday is not a day of the week 
"The key to success is to start before you are ready" - Marie Forleo 
Stop spending Sunday daydreaming and start planning. With a fresh week ahead, Sundays could be the seed you plant that blooms into real plans for your future. 
Always wanted to travel around Europe? Start your itinerary. Fancy yourself as a business owner? Research your options. Check out our website or Facebook pages The Florist Liverpool or The Florist Bristol, to find out when our 'Bloom into Business' events are happening near you. It's a chance to meet like-minded women, network and share ideas over drinks, canapes and girl power!  
Someday? Or today. You decide.
Stop being a Monday hater... 
How many times have you given Monday the sass with, "can we restart the weekend?" or reposted a 'hate Monday' quote? Yep, Sunday's sister Monday gets crushed on social every week.  
We all know the saying, "a Sunday well spent, beings a week of content" but how do we actually put it into practice? Reclaim your week and stop being a Monday hater with our tips to help you get yourself together and slay the rest of the week... 
Reset.
Stop worrying about Monday and enjoy your day off...
Take a bath, apply a face mask - just do anything that makes you relaxed.
Reflect on the positives and decide what you want to achieve from the week ahead. 
Detox and unsubscribe.
Because a phone-free night is something we all need...
Give yourself a day off from social scrolling - seriously, put that phone down and focus on you.
Unsubscribe from unwanted emails that clutter up your inbox and mind.
Get yourself together.
Mondays should not be stressful. Take advantage of your free Sunday and prepare for the coming week.
Meal preppin' - whip up simple lunches and easy dinners to nail nutrition.
Write to-do lists - because those who plan accomplish more...
Always dress like it's the best day of your life. Slay the working week with an organised wardrobe + you'll get extra minutes in bed.
Go to bed 30 minutes earlier than normal - you'll thank us for this one.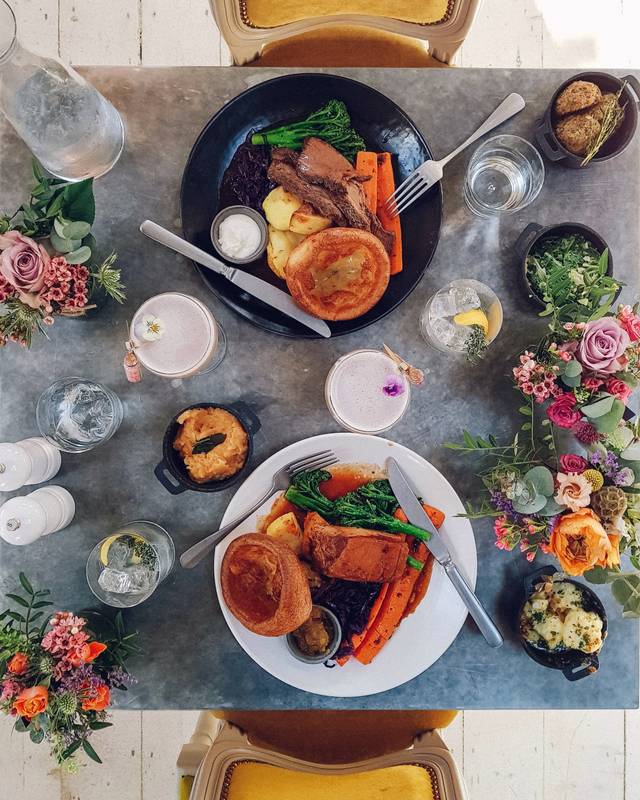 The Sunday Feast
Get your mind, body and heart in the right space to start a new week with an afternoon of music, delicious food, and good times with friends and family.
The Florist is your Sunday destination for rotisserie roasts, beautifully fragrant cocktails and chilled beats - just think us of us as your reset button for the week ahead… 
Choose 2 or 3 courses from The Florist Sunday Set Menu which includes flavoursome starters, roasts - served with all your favourite sides, plus decadent desserts (because you deserve it) plus a selection of our Sunday Sippers, including Bloody Mary's and The Florist Espresso Martini.
Bottoms up… Sunday just got fizzy 
Add extra fizz to your Sunday with Feast & Fizz at The Florist and enjoy bottomless drinks* for £10pp when dining on the Sunday Set Menu (2 or 3 courses). *Choose from Prosecco, Bloody Marys or Tribal Ale. 

THE NEWSLETTER
Peruse seasonal ideas, news and promotions hand-selected by our florist.